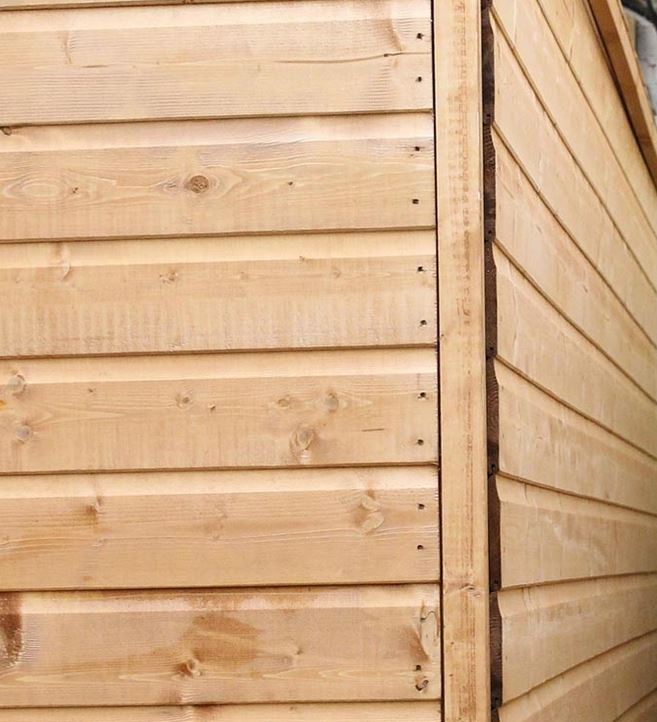 Tongue and Groove is a pine board finish in which the boards are jointed together to create a flush surface to your Wendy house. Each board has a groove milled into one edge, and a corresponding tongue on the other. This allows the boards to be slotted together, creating a very strong, stable, and weather tight cladding.
As with all our Wendy house materials, we only use the finest available pine, which is treated to SABS standards to make a very long lasting finished product. Our tongue and groove Wendy houses come with the same guarantees and warranties as all our units.Tongue and Groove cladding produces a structure with superior properties- it is more weather tight (particularly in high winds) and individual boards are less prone to warping over time, as they are locked in by their neighbours. And unlike with traditional overlapping boards, the cladding provides much more structural integrity. Unfortunately, all the extra milling does make this form of Wendy house slightly more expensive, however, the long term benefits often outweigh the initial cost differences.


Want a no obligation quote to your exact specification...?